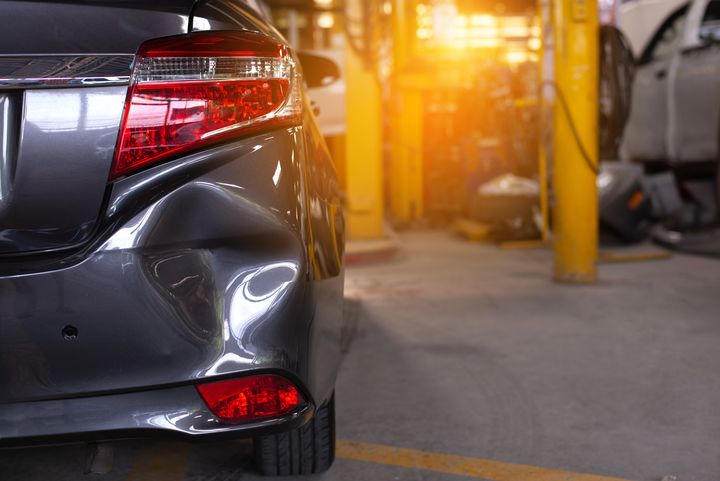 Reliable Bumper Repairs
It's all too easy to get a scratch, ding or divot on your bumper, and you'll want the right experience in bumper repair to make it look like it was never there. You'll get exactly this by the hands of highly experienced technicians who perform bumper work that's both accurate and thorough. Olympic Auto & Truck Service LLC in Baltimore, MD is the place with such capable hands. Our fully equipped facility has been serving drivers throughout Baltimore and Baltimore County with top-quality bumper repair repair since 1987. From filling and smoothing, to color matching and securing, the team at Olympic Auto & Truck Service LLC completes a full range of bumper repairs on all types of cars and trucks.
Your Quality Bumper Repair Center
It's important to us at Olympic Auto & Truck Service LLC that you are completely satisfied with our bumper repair work. No matter the extent of damage to your bumper, it's our mission to make it look flawless. Whether you have a rock ding or were involved in a minor collision, our Quality approach to bumper repair will get you back behind the wheel of a vehicle that looks just like it did— if not better than— before the damage occurred. At Olympic Auto & Truck Service LLC, we care about our customers and getting their bumpers fixed to the highest standard. We perform all the same bumper repairs as the dealer, yet at reasonable prices to keep your expenses as low as possible. We will work directly with your insurance company if there's a claim involved, arrange for a rental car for you, and keep you updated every step of the way— in addition to answering all your questions completely and honestly. Altogether, we want you to experience a bumper repair process that's entirely stress-free from start to finish. For accurate and thorough bumper repair, turn to Olympic Auto & Truck Service LLC in Baltimore, MD. Give us a call or contact us online today!