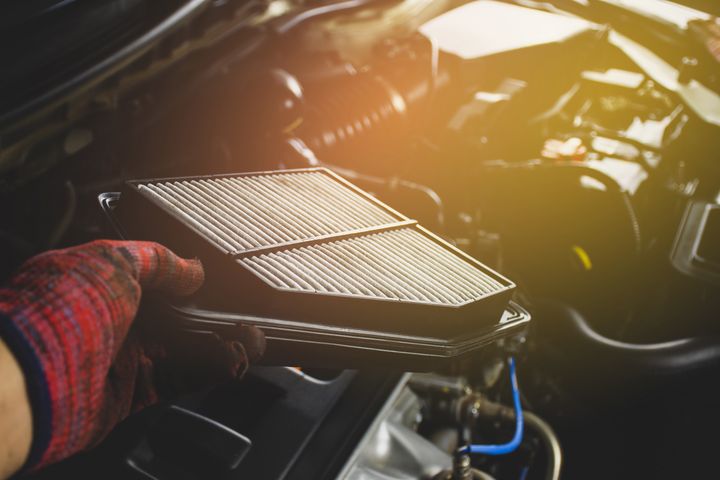 The Important Role of Your Engine Air Filter
Dust in the air can cause coughing, sneezing and even allergic reactions. A dust mask or respirator filters out contaminants for you to breathe easy. Similarly, your vehicle needs to breathe clean air, in order to deliver the performance for which it was designed. The engine air filter keeps dust and other particles from entering the intake, valves and cylinders. Here at Olympic Auto & Truck Service LLC, where we've been in business since 1987, we've seen the damage that can a faulty air filter can cause. Dust and grit can accelerate engine wear, leading to cylinder scoring and excessive oil consumption. Your engine will suffer in both performance and fuel economy. Even when the air filter is working properly, a "full" air filter can restrict airflow and needs to be replaced.
Keeping Your Air Filter Working As It Should
Checking your vehicle's air filter and air intake is not complicated. Olympic Auto & Truck Service LLC in Baltimore will give you a good idea of its condition, along with anything your engine may need to run at its best. Most automakers suggest air filter changing annually or every 10,000 to 15,000 miles. Our team of professionals will check it every time you get your oil changed, every 3,000 to 5,000 miles. If you live in Baltimore or anywhere throughout Baltimore County, do your engine a favor and have your air filter and air intake system checked at Olympic Auto & Truck Service LLC. We are happy to serve all drivers in our community, whether you have a Acura, Alfa Romeo or AMG. Better engine performance could be just one air filter service away!
Visit Olympic Auto & Truck Service LLC in Baltimore, MD, for air filter and air intake service when your vehicle calls for it.